Fiery Spirit
Oct 24, 2020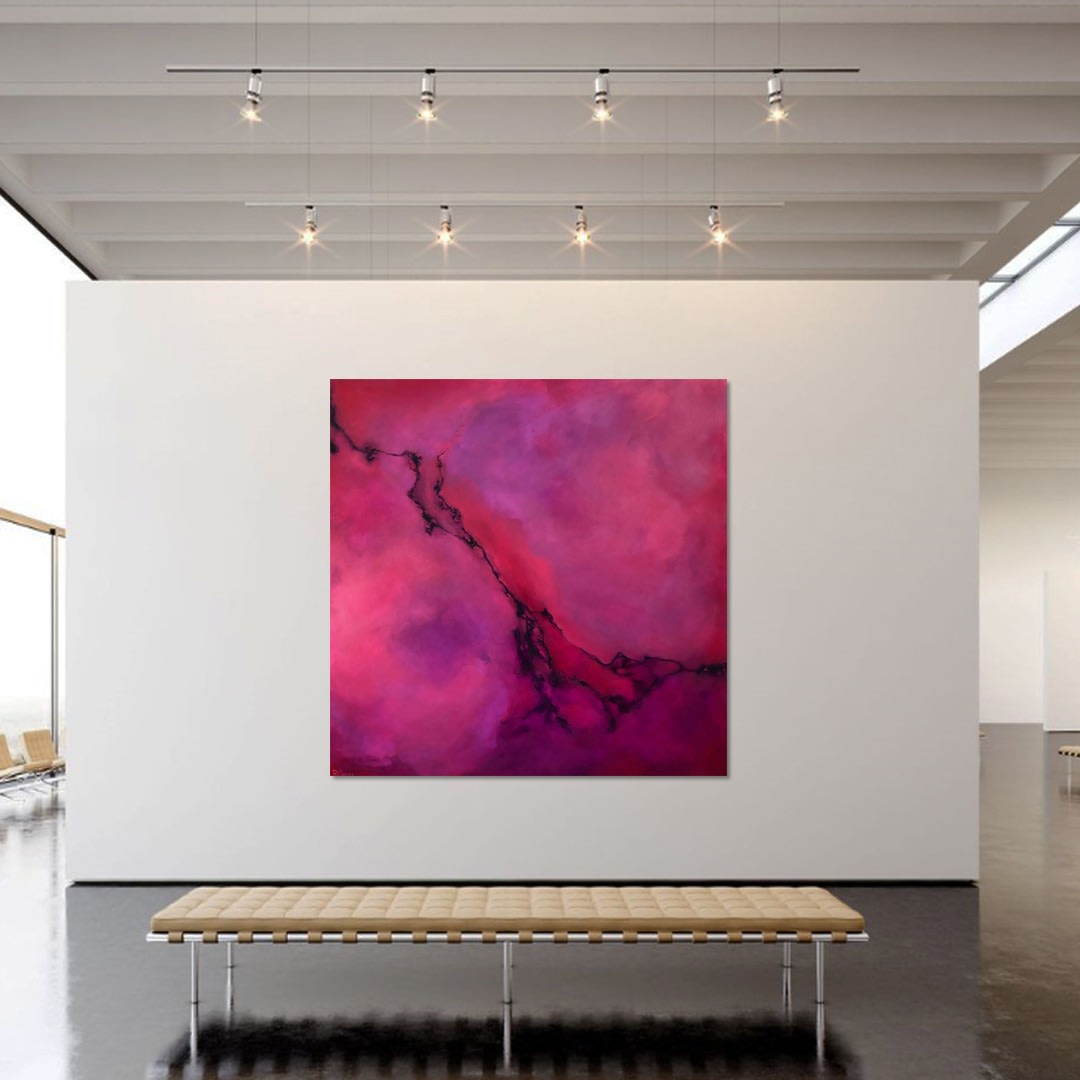 Fiery Spirit
[Oil on Canvas, 36"x 36"]
At first glance, this looks like a simple piece, and while it's not an intricate composition, there was more thought behind it, particularly the color choice.
I knew I wanted to create a unifying contrast, so rather than relying on a monochromatic color scheme, I chose a palette of reddish and bluish hues: Permanent Rose, Rose Madder, Flesh Pink, Violet Gray, and Raw Umber. I wanted to blend and play with more saturated colors and less saturated ones to create a dynamic look.
Several of my works emphasize opposing forces, and this one is no different. However, it was quite a challenge trying to balance the purple and violet in this composition. The contrast is slight, but it's there!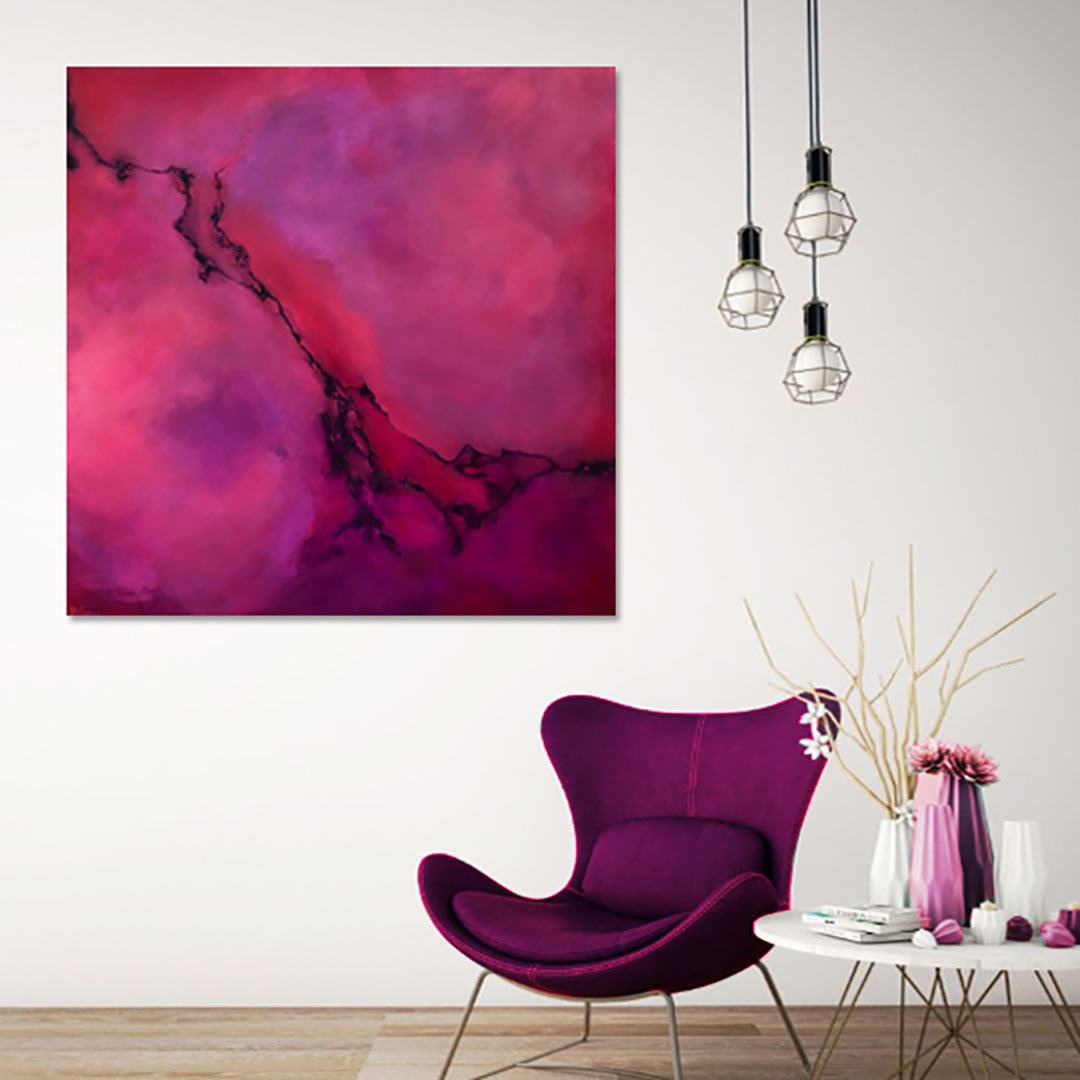 You can visualize this piece in "Real Time" right on your own walls with the "Augmented Reality" tool on this website and the camera on your mobile device
Besides, purple and violet are easily confused with each other, and perhaps this is what contributed to the mysterious feeling of Fiery Spirit. The combination of reddish and bluish hues bleeding into one another creates a complex and mesmerizing image. The warmth and the coolness of these different hues, despite their distinct characteristics, seem to work together.
I was drawn to purple for its sophisticated and robust history. Purple has a strong supernatural connotation, representing wisdom, spirituality, and even royalty. It's also a rare color, hard to find in nature, although it is often depicted in the cosmos.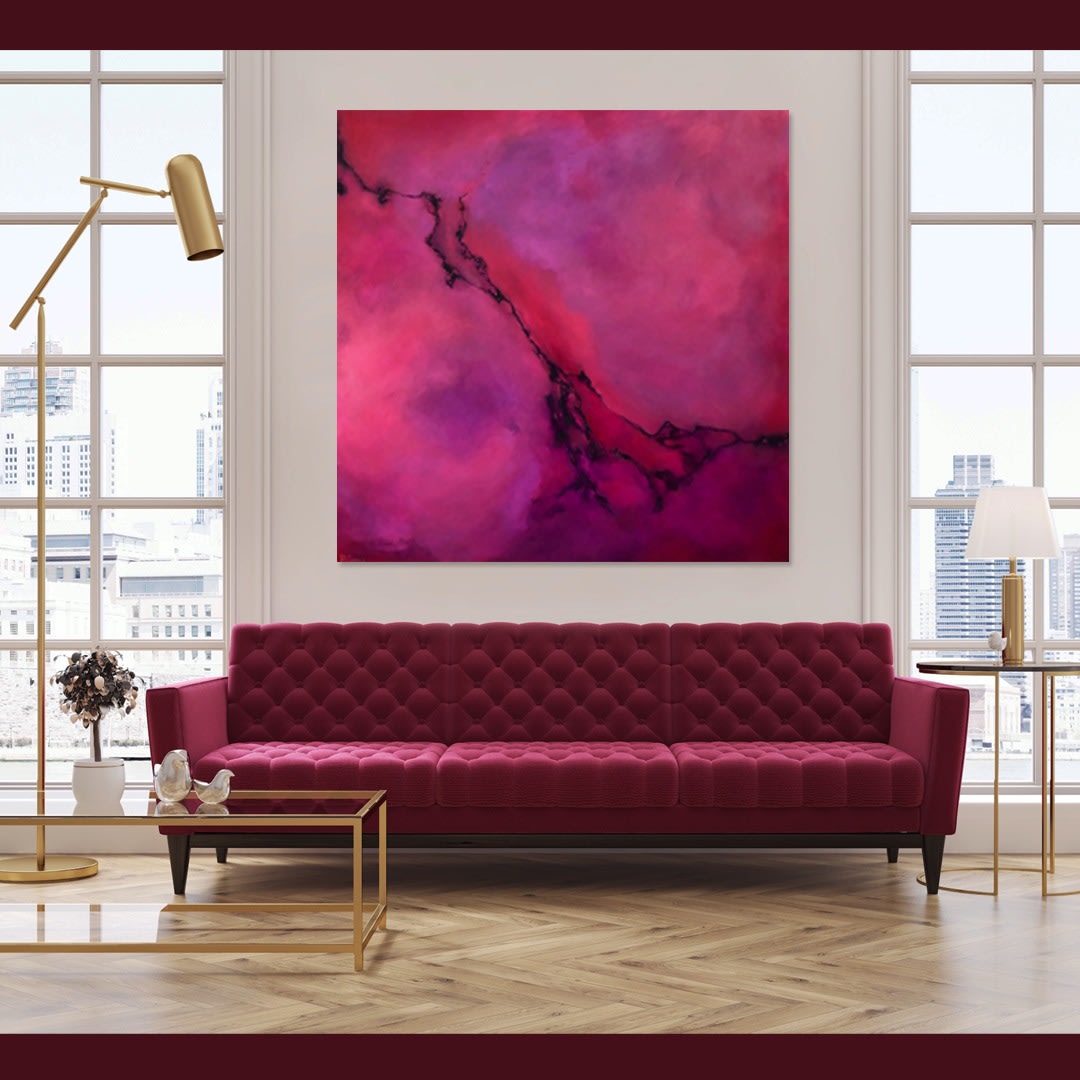 Purple invites you to look a little deeper and see the complex amalgam of blues and reds. This painting has a blend of tranquil serenity and fiery passion and yet, I think it has the power to calm the viewer while also providing stimulation. I like to imagine it's the perfect balance of introspection and focused insight.

At first glance, this painting looks rosy and unassuming, but the darker, jagged strokes add more depth and bring a different energy. Simultaneously harmonious yet opposing, the composition reminds of an A.D. Posey quote about how "a fiery spirit bursts from your soul".
I think we can all relate to this painting, the engaging struggle between mind and body, physical and spiritual.