Liquid Mind
[Oil on Canvas, 36"x 36"]
Have you ever heard of a "liquid state of mind"? It refers to a mind free of control, resistance, and anxieties, a mind that is fluid and detached. In this day and age, the idea of having peace of mind almost seems outrageous. If it's so hard to achieve a liquid state of mind, I figured I'd explore this concept in a painting.

Of course, great minds have been philosophizing for centuries about the concept of the mind as a stormy sea. There are meditative practices that invite the individual to picture their inner being as a calm ocean or their thoughts as leaves in a stream. Still, this exercise is easier said than done. I hope that this piece will remind viewers to be like water - detached, ever-flowing, moving past obstacles in their path.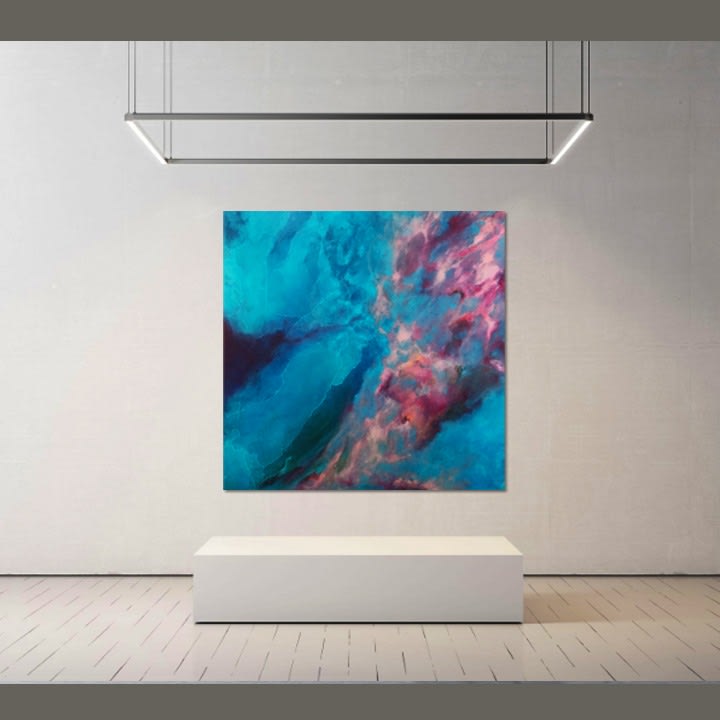 You can visualize this piece in "Real Time" right on your own walls with the "Augmented Reality" tool on this website and the camera on your mobile device
The composition has a very watery texture, but there is more than meets the eye. Cobalt Turquoise, Cobalt Turquoise Light, and Manganese Blue Hue swim across the canvas, bleeding into each other while flowing wherever they please. It creates an appealing variation in the texture, too. Notice how a dark blue form peeks in from the left-hand side, similar to an intrusive thought.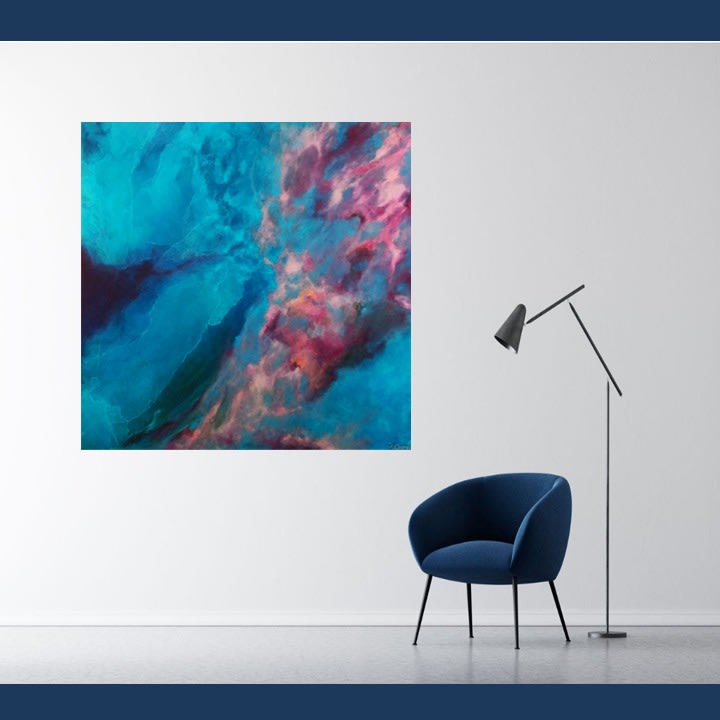 On the right side of the canvas, there are bright splashes of Permanent Rose, Rose Madder (Quinacridone), and Light Pink. They enter the composition seamlessly, yet they have a commanding presence. Even though the blues and pinks contrast each other, the final result is a compelling visual representation, almost a dream-like state.

In a way, the human mind is like that. It's a beautiful thing, and yet it can become easily muddled and turbulent. Tsem Tulku Rinpoche once said, "Your mind is like water. When agitated, it becomes difficult to see, but if allowed to settle, the answer becomes clear".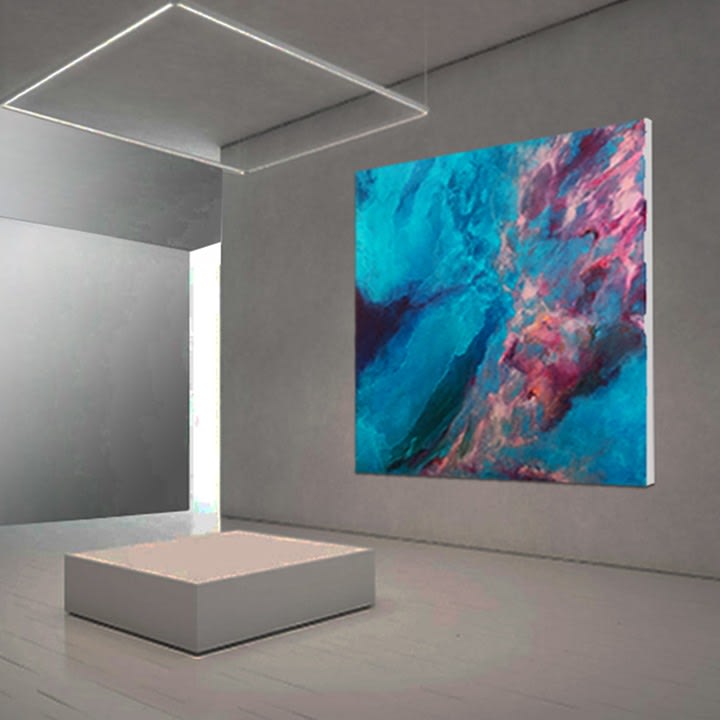 This piece is a reminder to adopt a liquid state of mind. We can grasp our thoughts or let them flow into the universe. The colors in this painting blend and mix without knowing, and I accept where they go. In the end, something lovely comes of it, and perhaps the same can be said for our thoughts.