Natural Abstraction – Mixed Media [ 24" x 30"]
Jan 17, 2020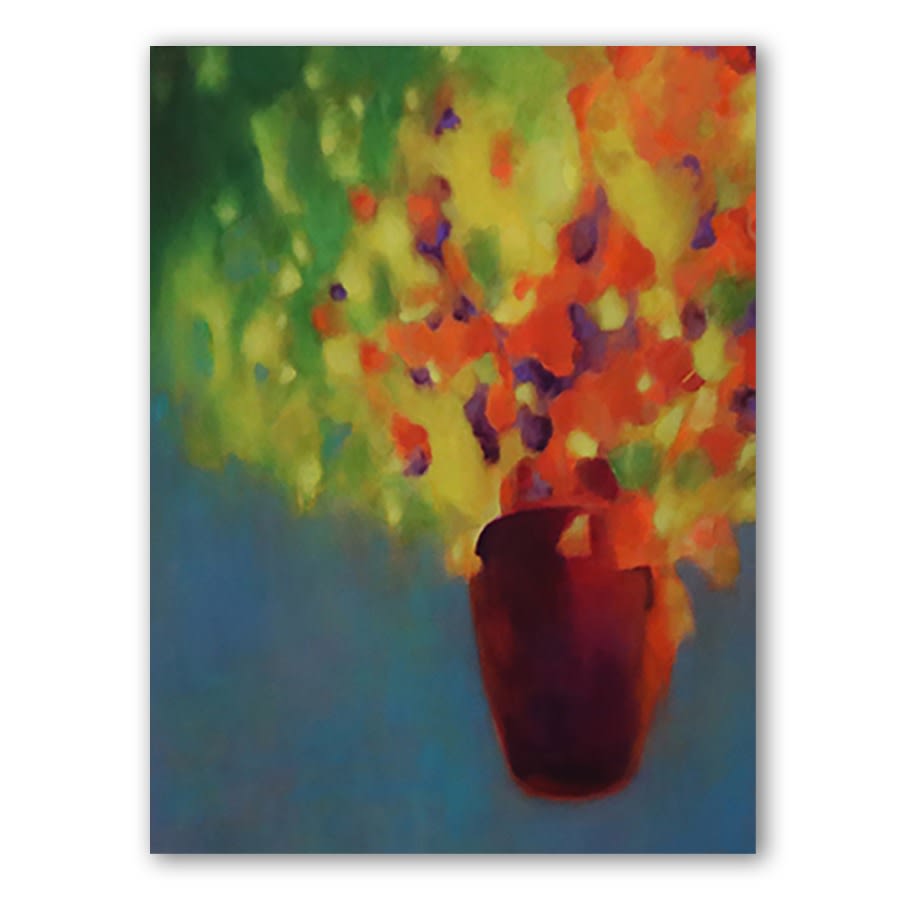 Natural Abstraction
[Mixed Media, 24" x 30"]

This piece started with the idea of creating a more conventional oil painting and still-life study; a classic composition. It started with a framework of proportions, perspective, and the play of lights and darks in acrylics. At the same time, there was a specific oil paint palette in mind to create an emphasis on unifying colors and values.
However, this meticulous planning was abruptly, yet spontaneously, interrupted by an intuitive move to paint in a more free-form style. This is evident in the lack of support surface for the vase. The deep, energetic red tones contrast beautifully with the subdued background of Brilliant Purple, Light Blue Violet, and Cerulean Blue Hue. The Cerulean Blue was applied to acrylics while the others were gradually added in thin coats of oil paint.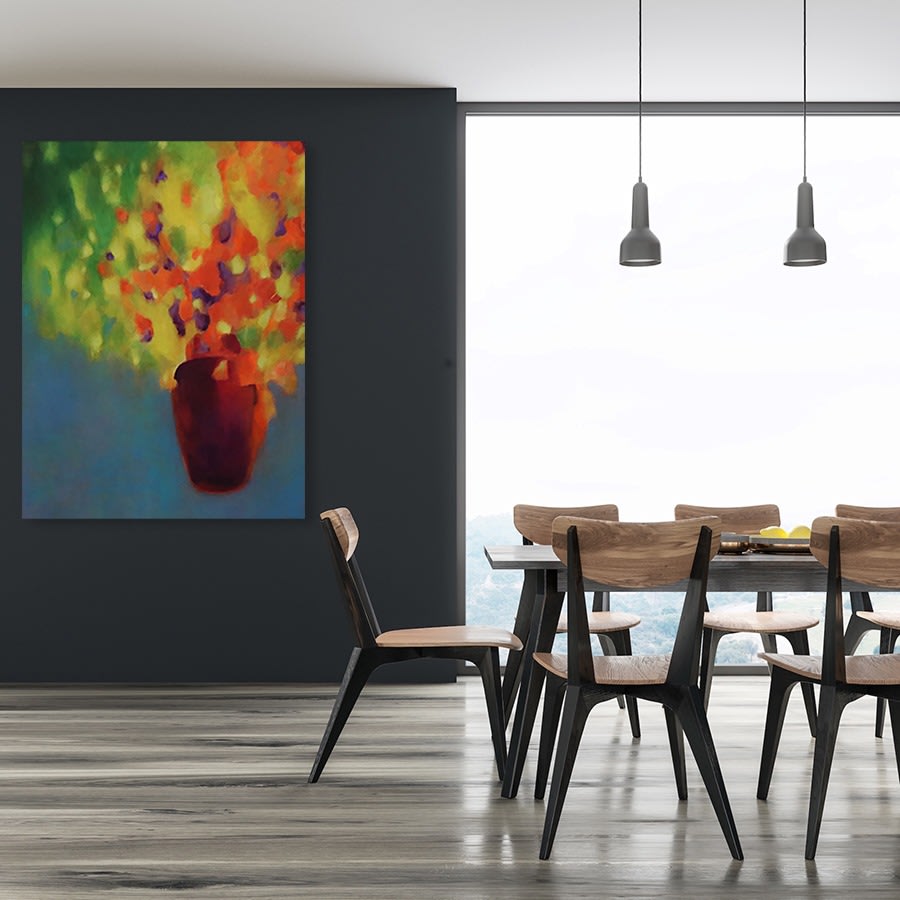 You can visualize this piece in "Real Time" right on your own walls with the "Augmented Reality" tool on this website and the camera on your mobile device
While the eye still sees a somewhat representative still-life image, many of the compositional formalities have transcended the canvas. An intuitive tendency to paint more abstractly becomes apparent in the wispy yet deliberate swaths of color that dance across the composition. The cheerful and calming blend of yellow and green, plus the visual effect of the acrylics layered with oils, creates a somewhat surreal, less-representational image. The dabs of fiery orange and violet on top create an interesting perspective. It almost appears as if the vase of flowers is sitting behind a rain-splattered window or in the distance amidst glaring sunlight.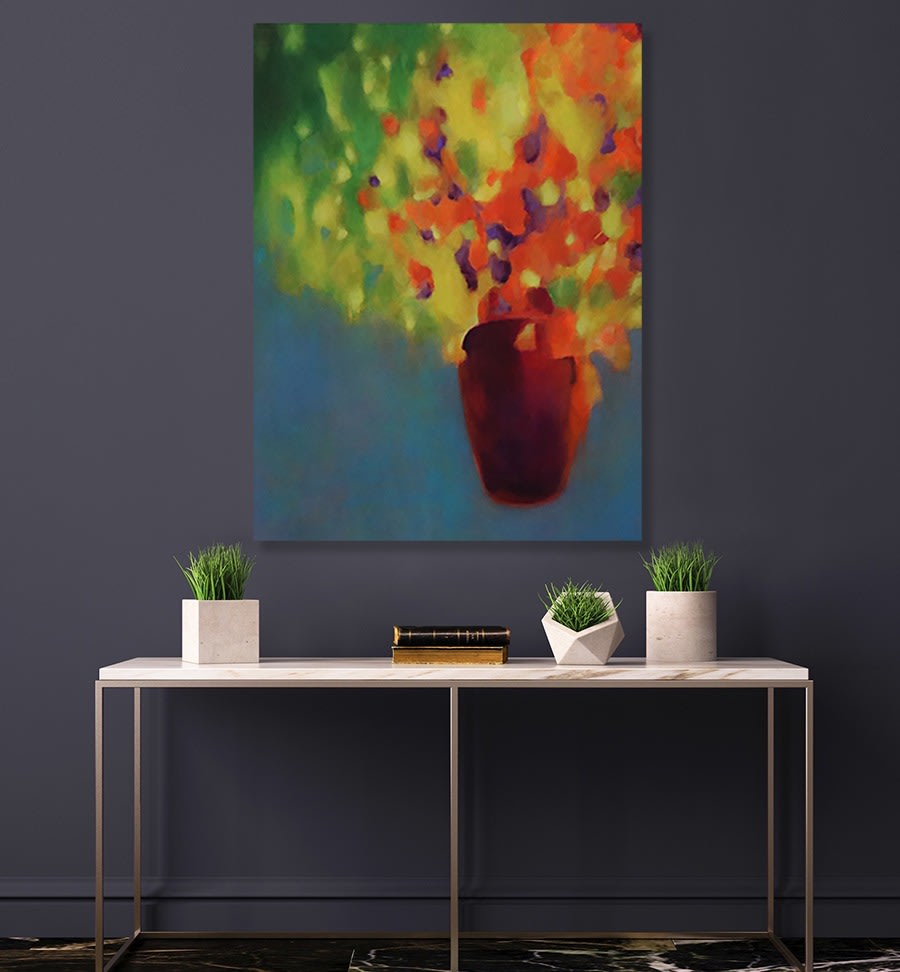 In this way, we do indeed see the free-form expression of the subject as a natural abstraction while still recognizing formal elements like shadows, highlights, and proportions.