Perceptive Spirits
Feb 27, 2020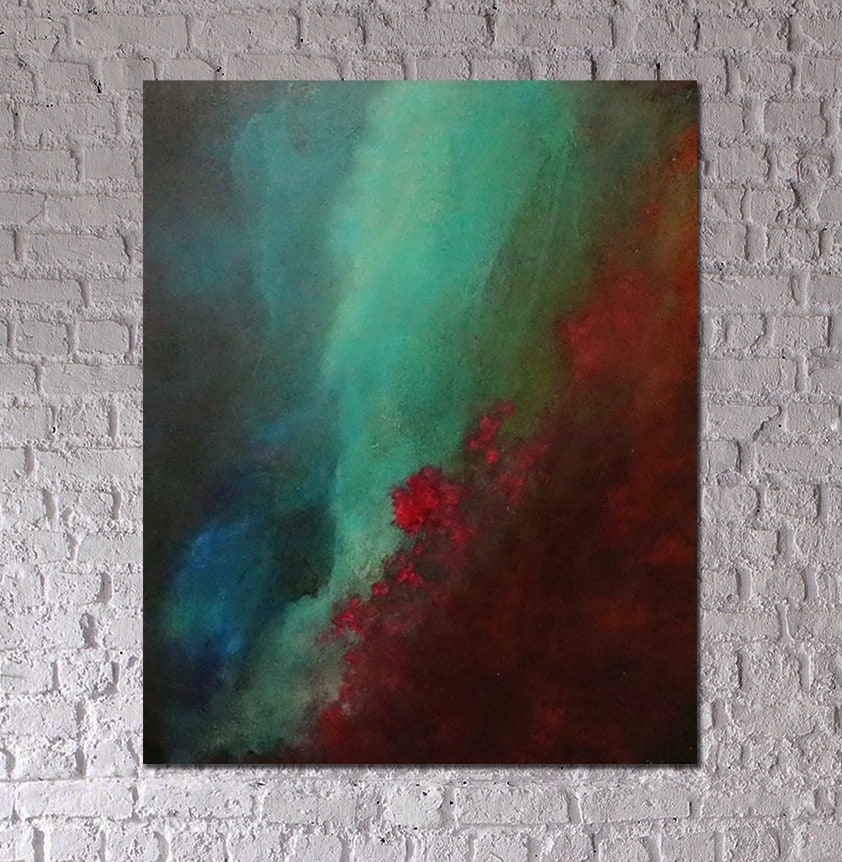 Perceptive Spirits
[Oil on Canvas, 24"x 30"]
I painted Perceptive Spirits on a 24" by 30" canvas. I used oil paints, but this time I tried out a different technique. Rather than applying the paint to the canvas with my brush, I poured oils of different viscosities. It was a messy technique, but I love the fluid feeling that it evokes. I ended up using brush strokes to gain greater control over the flowing paints, but I had to work quickly to achieve the desired shapes.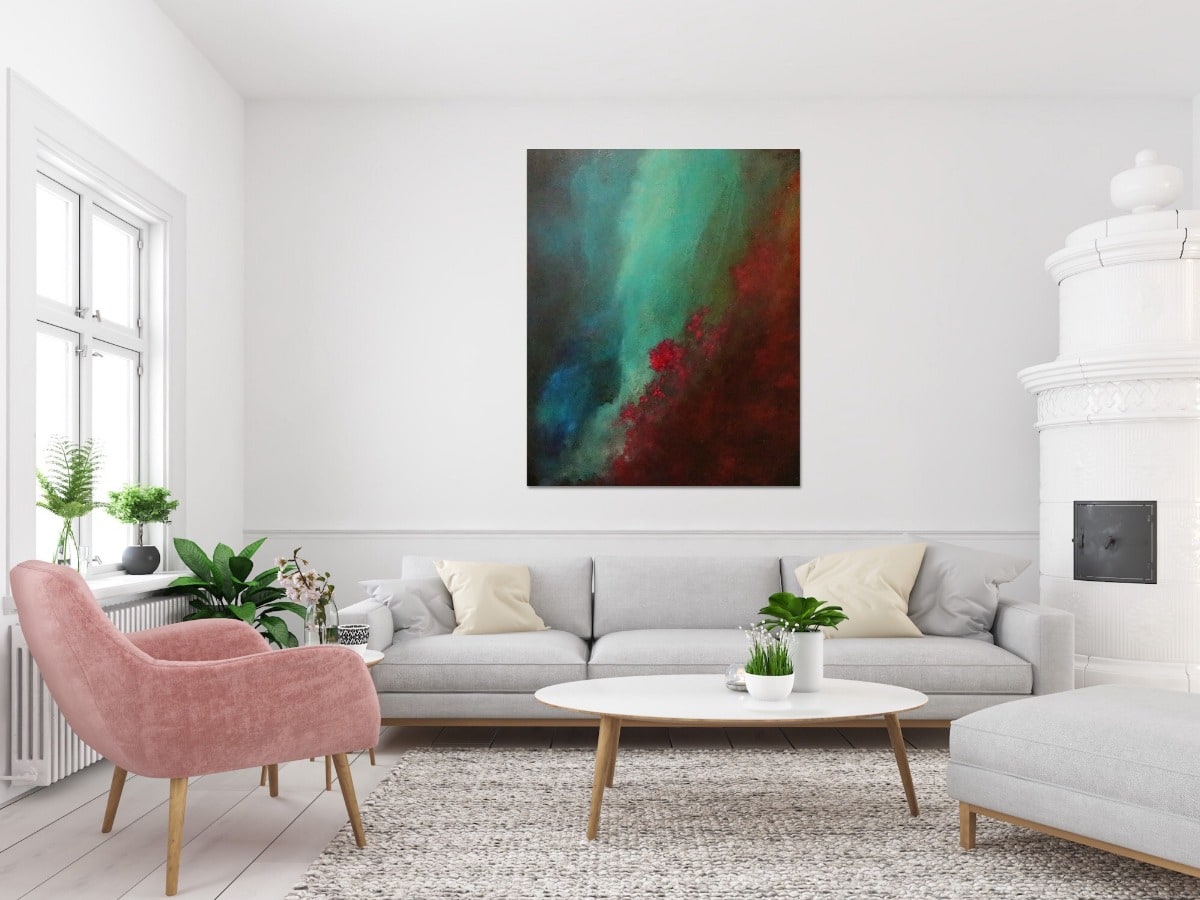 You can visualize this piece in "Real Time" right on your own walls with the "Augmented Reality" tool on this website and the camera on your mobile device
I also used an interesting color palette for this piece, focusing on five main colors. I used Cobalt Turquoise, Cobalt Turquoise Light, and Manganese Blue for the ghostly bluish area. I filled the bottom-right portion of the canvas with vibrant Rose Madder and some Deep Violet. To finish up, I used Raw Umber to create shadow areas, which gave the painting a more dramatic effect.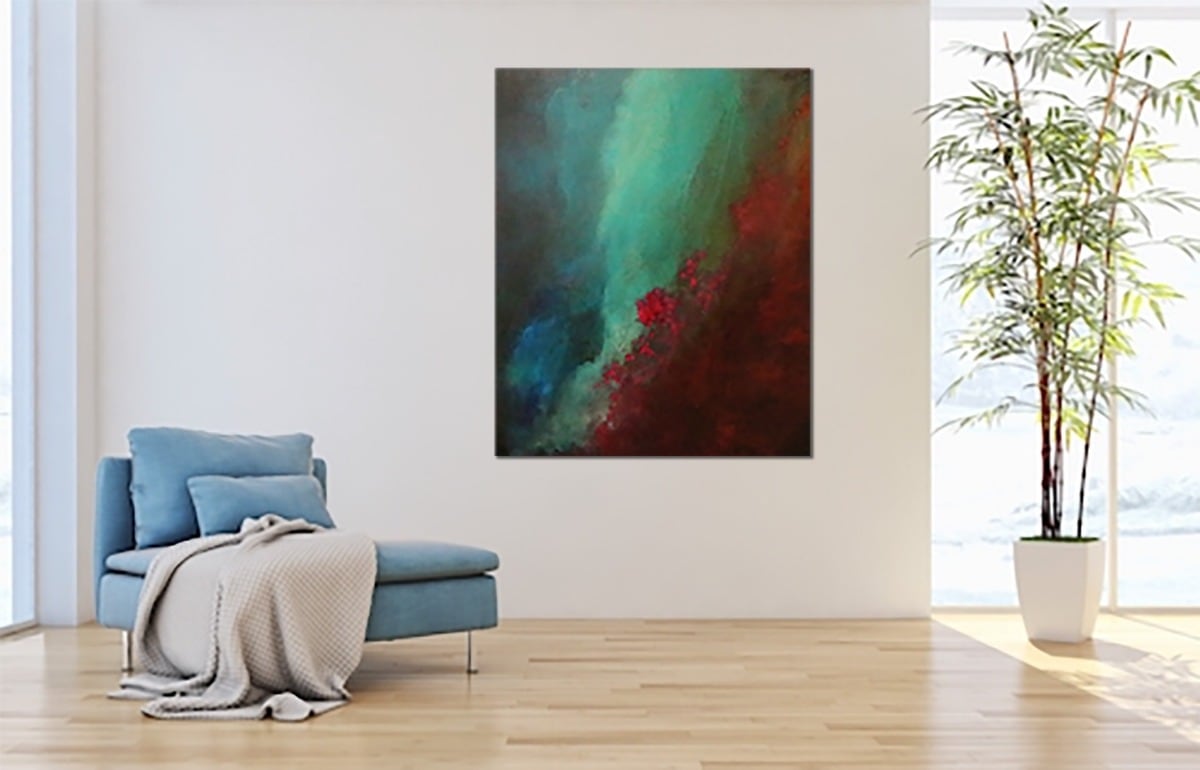 The composition as a whole has a wild element to it, simultaneously energetic and ethereal.The contrast of the subdued blue and turquoise tones with the deep red not only adds visual interest but also elicits an otherworldly mood. Looking at the finished painting, it manages to look like one complete composition while simultaneously morphing into two separate worlds.
I enjoyed switching up my approach to this piece. It gave way to a multidimensional composition where the poured oils overlapped and mixed to create quite an extraordinary effect. The bluer paints appear to drift down the canvas while the red area's diagonal composition helps to keep that natural rhythm. My purpose in using brush strokes was to control the fluidity of the paint, but I also added texture towards the lower center of the canvas. I think that brushwork was just what I needed to create a more dynamic environment.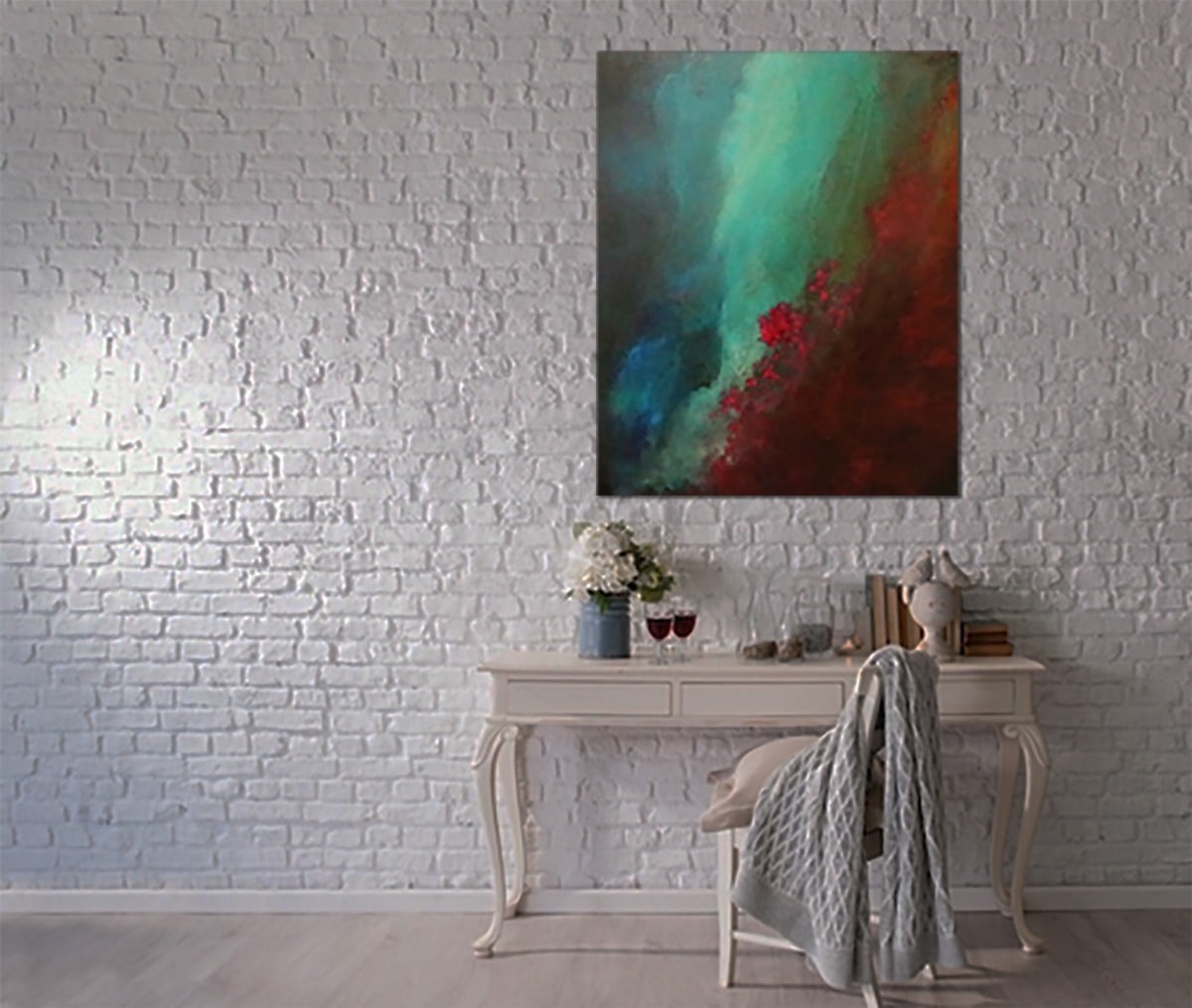 When I stepped back from the canvas, I sensed this elusive spiritual feeling. It felt like the painting broke free from the confines of time, space, and form. That was when I thought of the title Perceptive Spirits. This piece reminds me that there is more to this multifaceted world if we develop our awareness!