Silent Spirits
Feb 20, 2020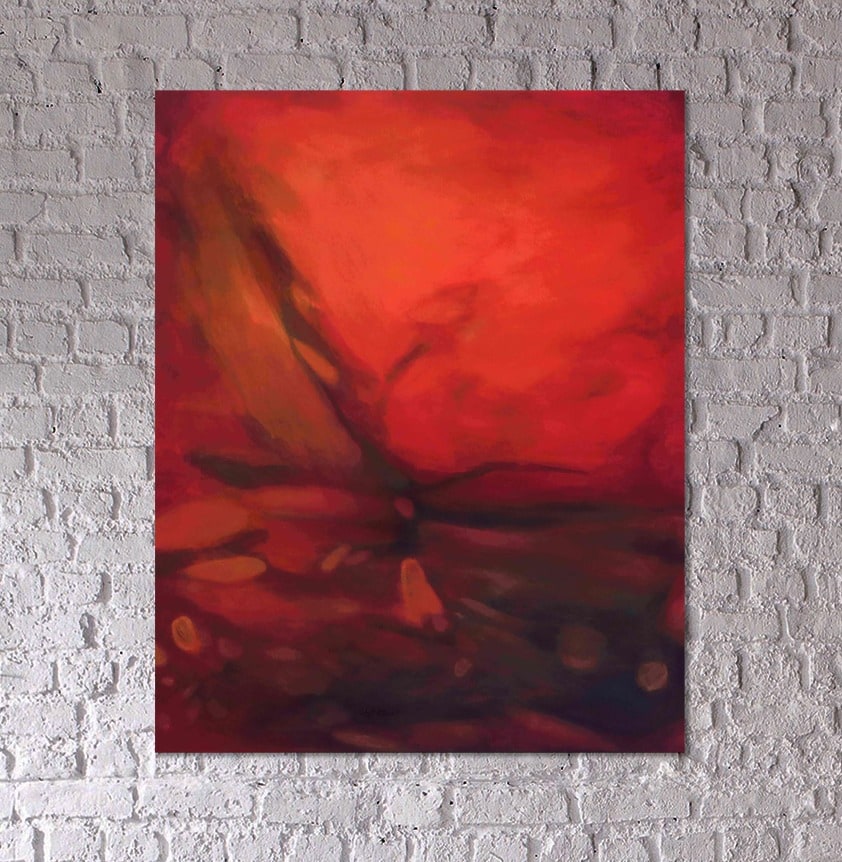 Silent Spirits
[Mixed Media, 24"x 30"]
This is another painting that I did spontaneously. It's hard to remember my mindset or mood at the time, but after I completed the piece, I felt engulfed in this sense of profundity and mystery.
The color palette adds to that feeling, thanks to the fiery monochromatic tones I chose: Quinacridone Red, Red Iron Oxide, and Burnt Sienna. I applied those colors using several coats of very light, diluted amounts of paint. I knew I wanted an element of transparency in the painting, so I waited for each layer to dry before applying the next one.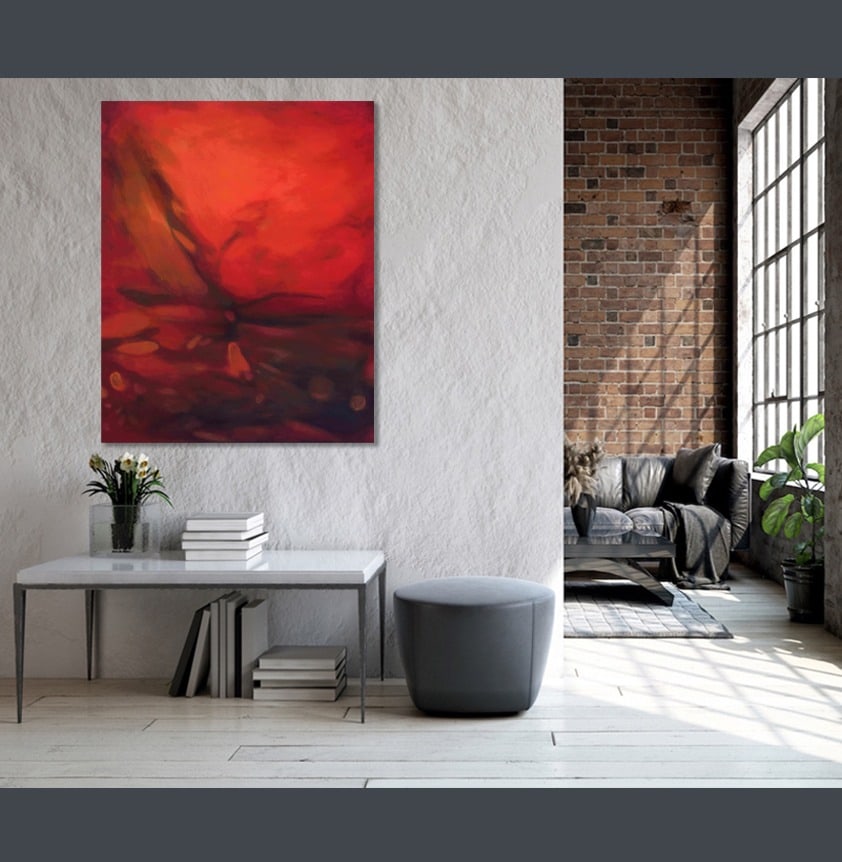 You can visualize this piece in "Real Time" right on your own walls with the "Augmented Reality" tool on this website and the camera on your mobile device

I was captivated by the result of this technique. Thanks to the multiple layers of paint, there isn't a spot on the canvas that doesn't seem to blend in with the whole. To add more visual interest, I added a dramatic shape in the center using Raw Umber.
This form took on the appearance of a phantom or ghostly figure. What's interesting is that I painted it in the center of the composition and it seems to expand in various directions before dissolving into space. This shape combined with the overlaying and the transparency effect reinforces the mysterious mood that the painting provokes.
I came up with the title after completing the piece, and the word "spirits" seemed to fit perfectly. On the whole, the painting's composition has great fluidity and movement, and the passionate colors draw in the viewer.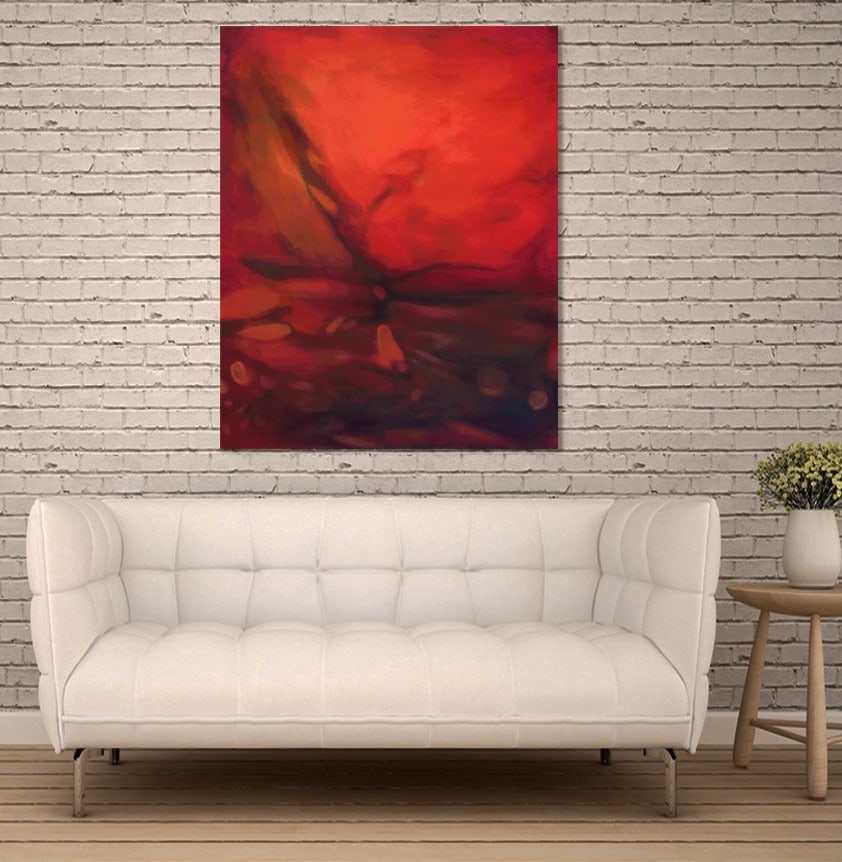 I love the translucent layers that add more depth to the background. The upper half of the canvas seems to have an ethereal glow that demands attention. Meanwhile, the bottom half has a mysterious dark void from which an ambiguous form emerges. Simultaneously, lighter shades intermingle with this darkness, making the environment seem alive.
Without saying a word, this piece manages to beckon us closer while also giving us pause. To me, a photograph of this painting doesn't give enough credit to the composition and the mood it exudes. I believe you have to observe the piece right in front of you to experience the true feeling that it evokes.