Sueños Azules / Blue Dreams – An Exercise in Spontaneity
Jan 13, 2020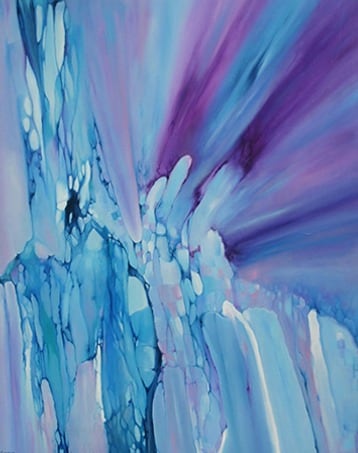 Sueños Azules / Blue Dreams

[Oil on Canvas, 48" x 60"]

The intent behind this piece was a challenge: a large canvas, limited color palette, and no specific meaning in mind. The work is a free-form expression of energy and creative rhythm, painted spontaneously over two days. Even without a specific result in mind, the composition ended up being quite dynamic and visually engaging from all angles.
Looking at the painting directly, the abstract forms seem to glide effortlessly across the canvas, creating geometric shapes around the center. The circular and oblong forms that move from the top-left of the canvas toward the middle resemble a rock formation or an icy, slippery surface. Interestingly, the non-objective approach resulted in a natural-looking arrangement, and it creates a wonderful opportunity for the eyes to dance across the piece, almost as if skating across the ice. Upon closer inspection, one can see the translucence of the colors as they bleed into each other and create a jagged or pebbly texture they could touch.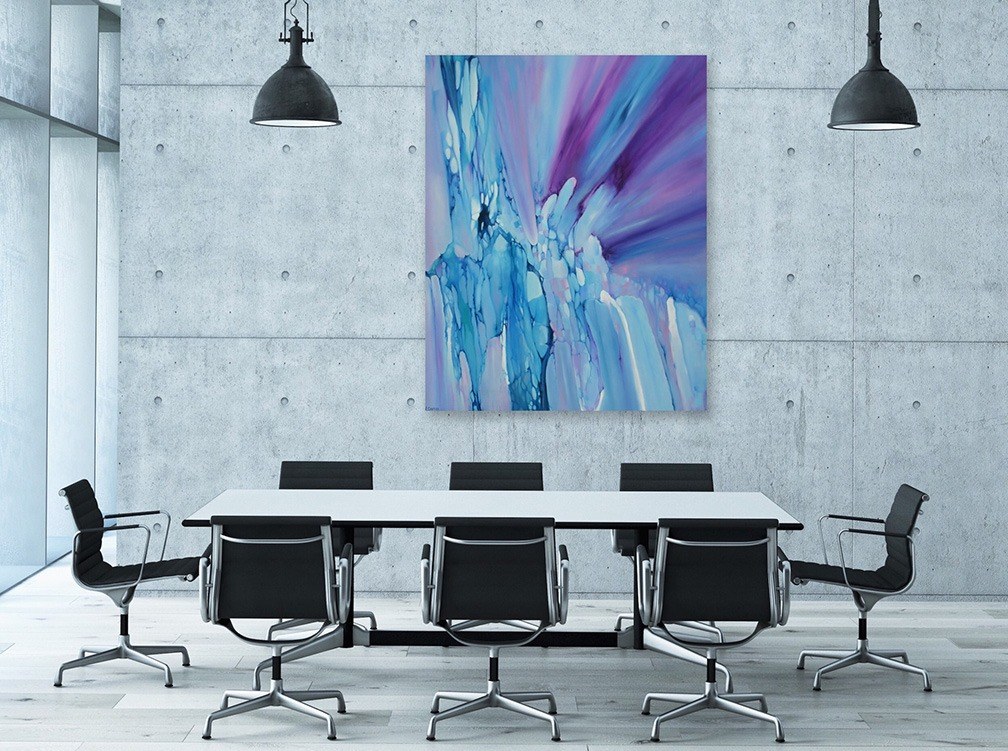 You can visualize this piece in "Real Time" right on your own walls with the "Augmented Reality" tool on this website and the camera on your mobile device
The right-hand side of the painting adds a fluid, ethereal feeling to the composition, like a snapshot of a dream. Ultramarine adds beautiful depth while blending seamlessly with Cobalt Violet, Cerulean Blue, and Titanium White. It's almost as if dusk is gently descending behind a glacier. Yet, while blues tend to be calming, the blended bluish shades in the painting give off dynamic energy. The work is rooted in spontaneity and vigor, which reveal themselves in the burst of darker shades that emanates from the center of the composition. As those colors expand and blend with the lighter shades, the smooth surface appears to drift toward the viewer, pulling them into a dreamlike state.