The Fig Tree...Moment to Moment!!
Feb 06, 2020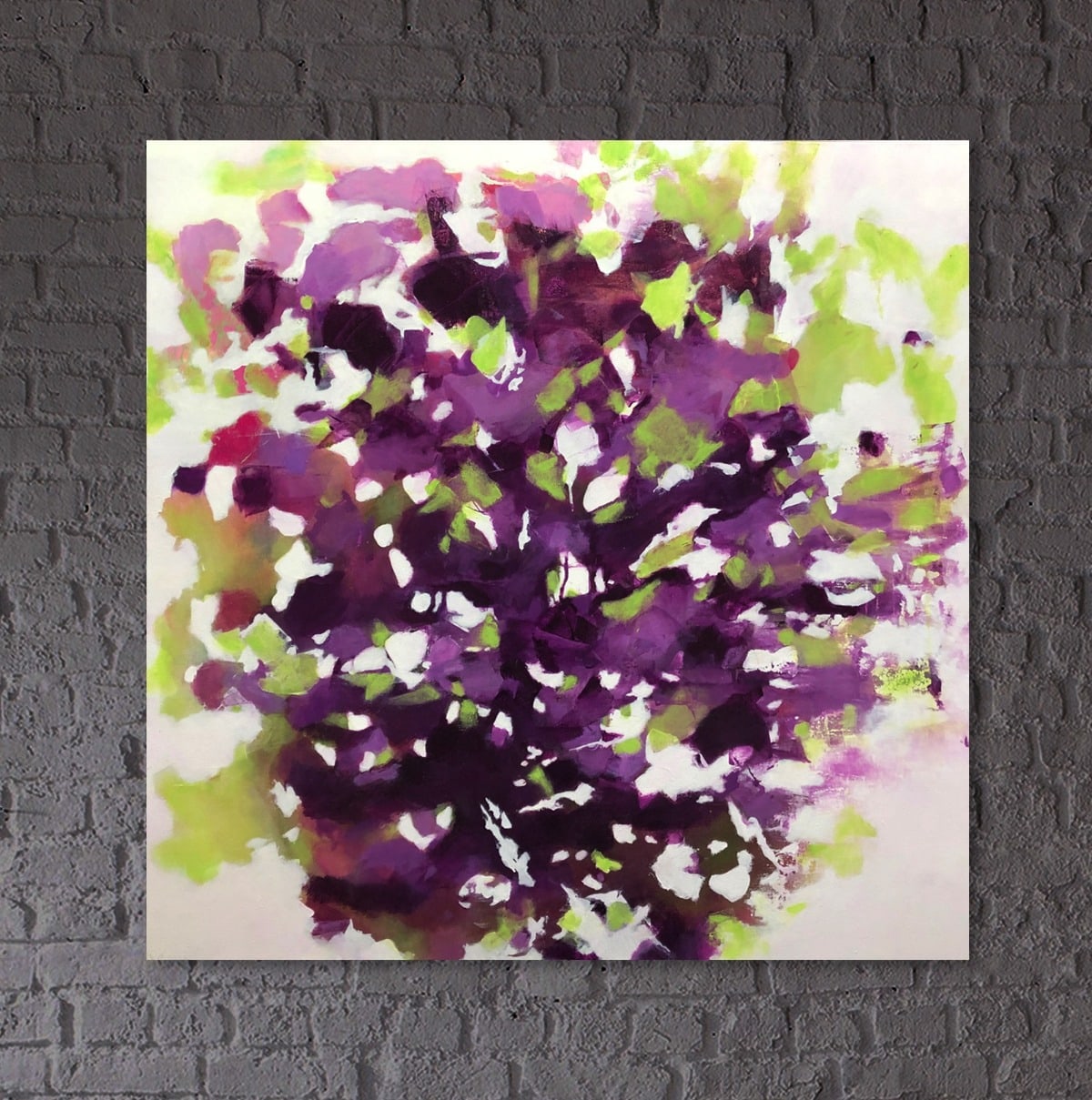 The Fig Tree...Moment to Moment!!
[Mixed Media, 36" x 36"]

We all have times when our busy minds go into overdrive and, all of a sudden, we're burdened with hundreds of thoughts. We become overwhelmed with regrets about the past and worries about the future. Sometimes, it's the little things, like a morning ritual, that can help us recenter.
My morning routine consists of sitting at my kitchen table while sipping a fresh cup of coffee. One morning, I was in a naturally meditative mood. While sitting with my coffee, I also sat with my thoughts. We've all heard the advice to simply sit still and breathe mindfully, but it's easier said than done!
For some reason, this particular morning, I was able to just sit and be mindful of my breath and swirling thoughts. As I let my anxieties flow through me, I focused my attention on the scene through my kitchen window. A fig tree sits outside, a splendid example of beauty in its natural state.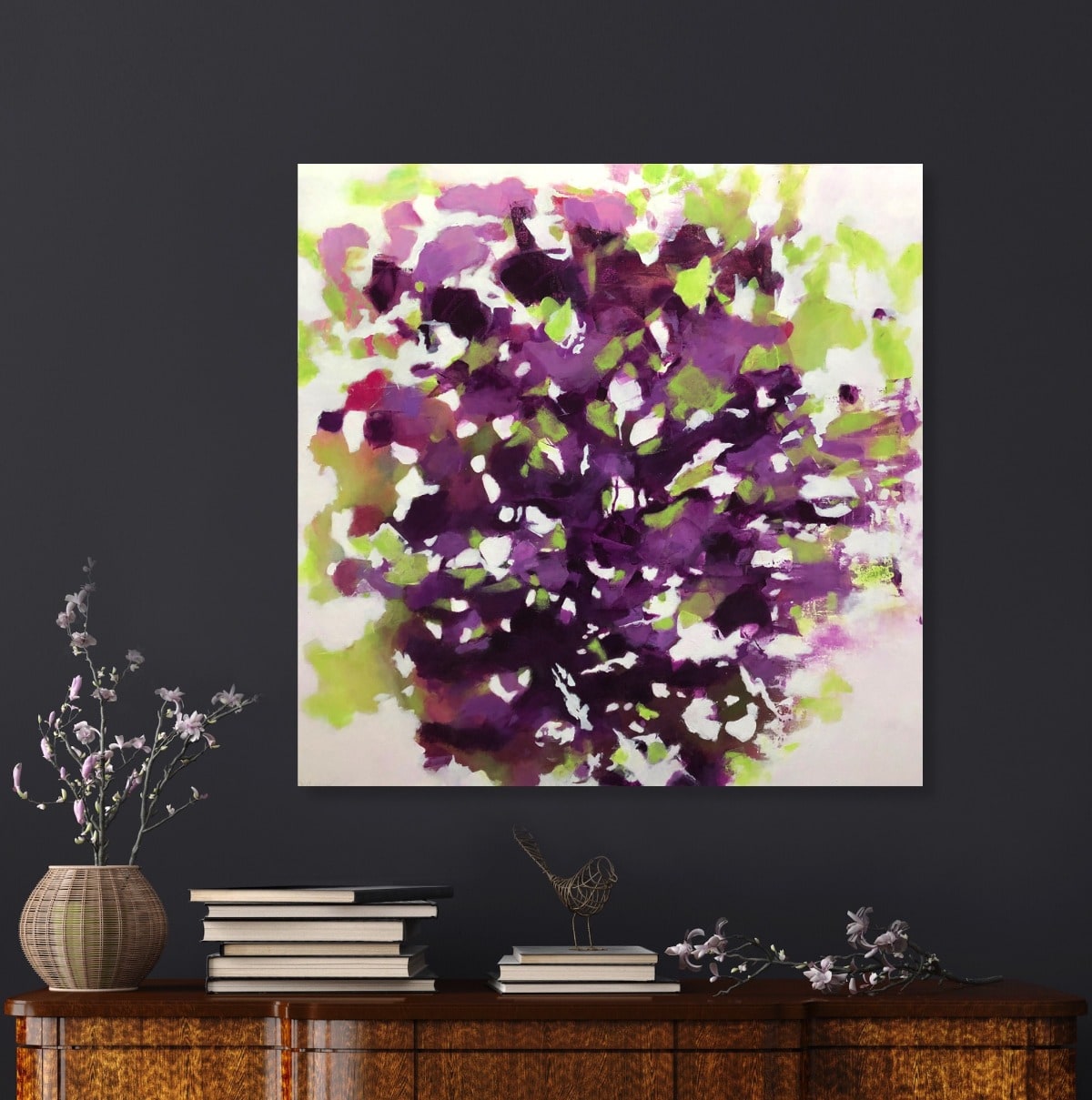 You can visualize this piece in "Real Time" right on your own walls with the "Augmented Reality" tool on this website and the camera on your mobile device
I concentrated on that fig tree, observing the details of its leaves, the brilliant colors, and its organic form. By no means did I become "enlightened," but I noticed that my thoughts simply flowed on their own, free from my reactions and judgments. I was in a state of presence and clarity. I reflected on my encounter with the fig tree all day. The following morning, I set out my paints with the intention of transferring that experience to the canvas. At first glance, the composition may seem simple. I only used two colors: Permanent Violet Dark and Brilliant Yellow Green. My signature abstract expressionist style took center stage here. It was less about attachment to the outcome and more about observing the present reality, being in the moment.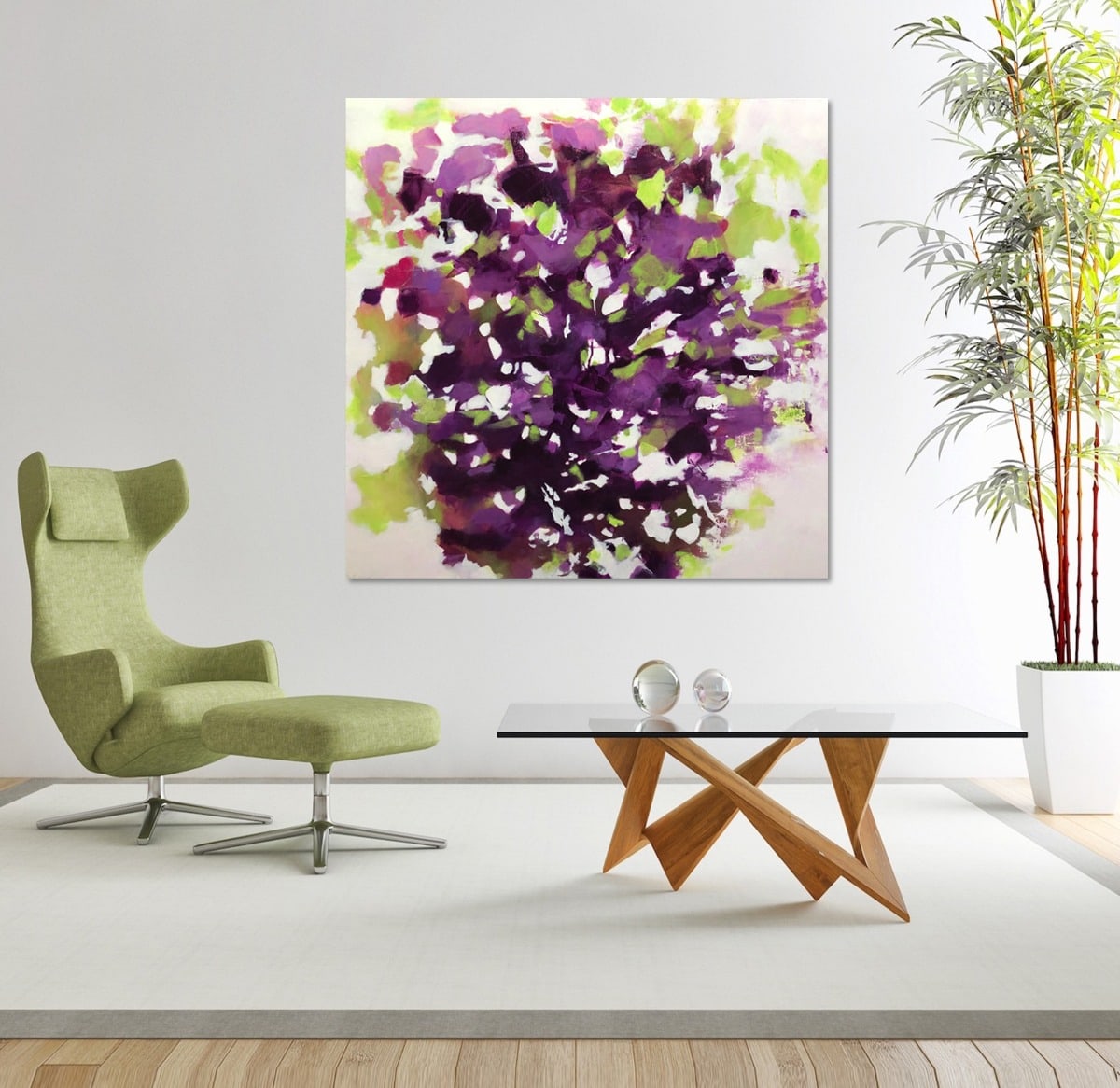 As I let the two colors intermingle, I observed the hints of white canvas poking through. It reminded me of a quote from the writer Henry Miller: "Learn to see not what you want to see but what is. What is, is usually a thousand times better than what might be..." The stunning colors combined with the negative space of the canvas seemed like a great analogy for how simple things can fill the gaps in our lives.
This painting has been sitting in my living room and serves as a great reminder that all we have is this moment. Through creating this painting and observing the finished result, I've gained great insights. Now, I feel that it's time to let it go and spread its message of staying present moment to moment!!