Through the Light
Mar 12, 2020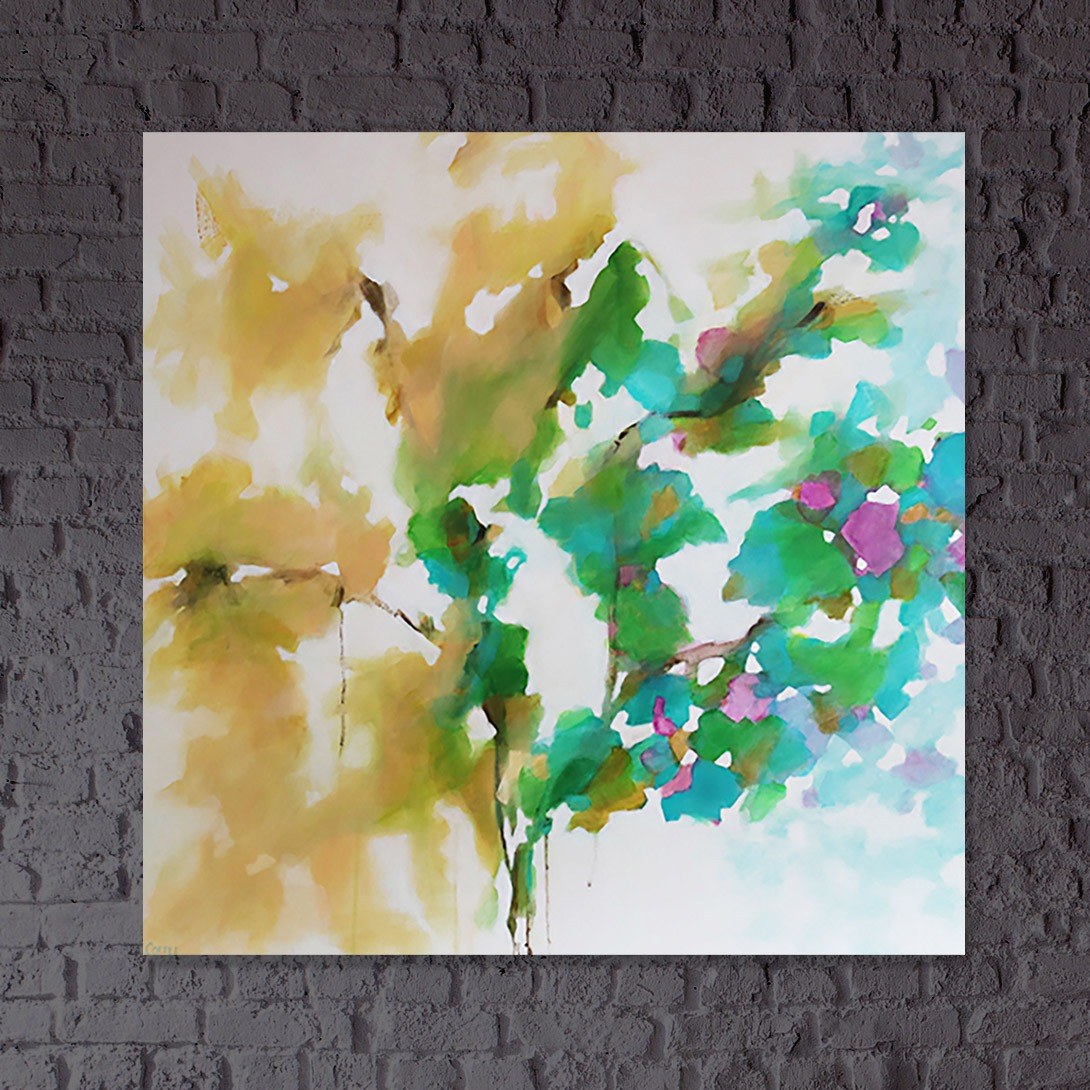 Through the Light
[Mixed Media, 36" x 36"]
The first thing that stands out about this painting is the use of negative space. That said, the spontaneity is still there, although this time, I mixed things up by using acrylics and oils, as well as a vast color palette.
I approached the canvas without any specific idea in mind, other than exploring fresh, free-form use of color. To start, I poured different washes of acrylics. My color palette included Yellow Oxide, Yellow Ochre, Raw Umber, Light Violet, Manganese Blue Hue, Cobalt Turquoise Light, and Titanium White. I experimented with the varying transparency of the washes and let them dry before applying new coats of color on top.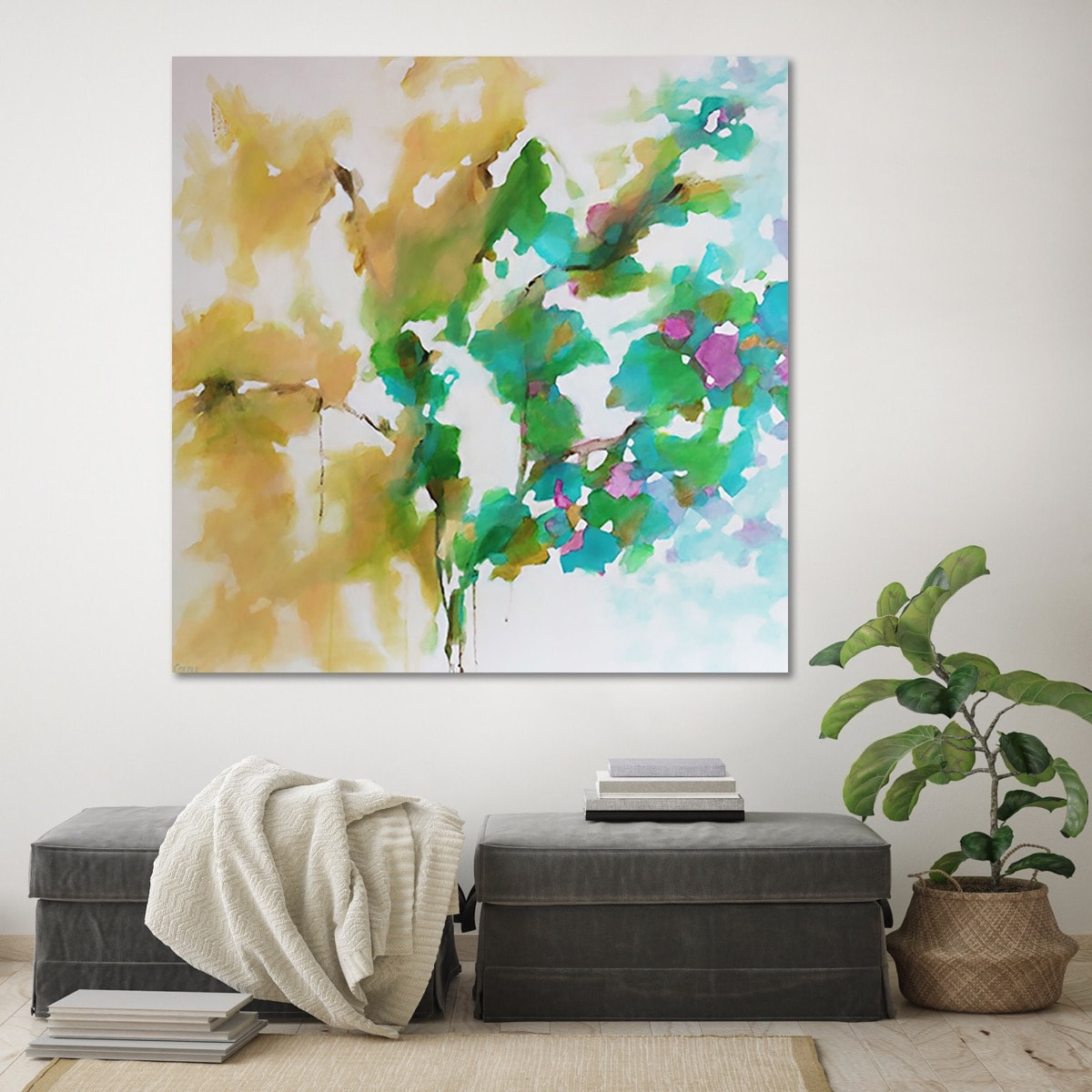 You can visualize this piece in "Real Time" right on your own walls with the "Augmented Reality" tool on this website and the camera on your mobile device
My oils came into play as well (Raw Umber and Titanium White), but only for some minimal details and retouching. This experimentation created a beautiful translucent appearance. This technique added visual appeal and allowed some colors to hide while others peeked out into view. After applying some layers, the painting started revealing itself, as it always does.

I then explored the balance between the paint-covered areas and the natural white of the canvas. I incorporated some Titanium White acrylic in some areas of interest to enhance the negative space of the canvas, which created interesting contrast and design. I began to see a complete composition and a shape that resembled a shrub, tree, or leaf.

If you think about the way sunlight filters through a canopy of trees, you can get that impression from the painting. Moreover, the combination of opaquer spots among transparent areas created a more dynamic composition and one that reflects the simple complexity of nature. Even the transition from warm colors on the left-hand side to cool tones on the right mimics the changing of the seasons and how it affects plant life.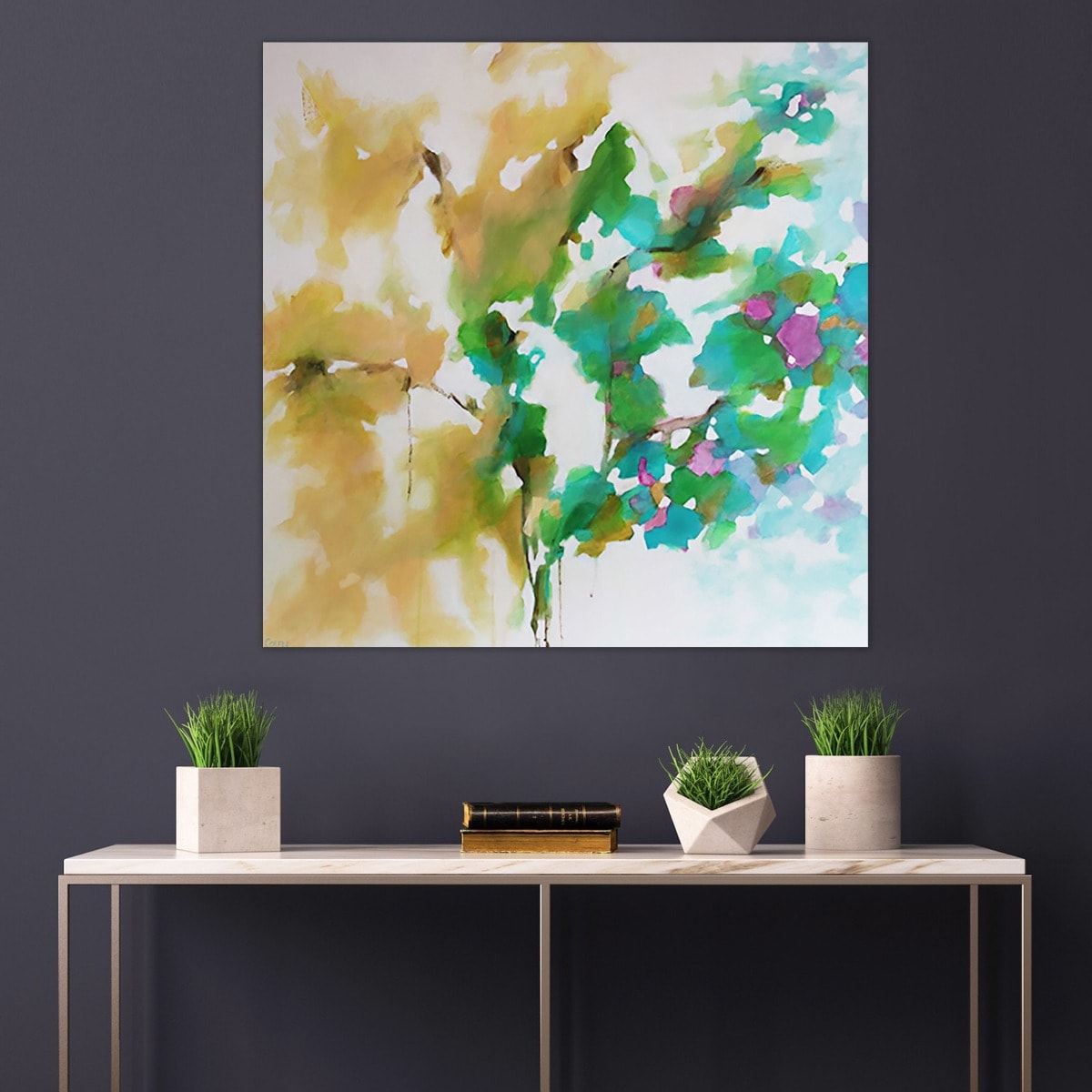 I like the minimalist feeling of this painting, and it accurately portrays the idea that less is more. The title, Through the Light, naturally came to me as soon as the shrub form revealed itself. Even with the varied color palette and the play between transparency and opaqueness as well as subject and negative space, I achieved a balanced composition. Something is fleeting and refreshing about this piece, while also evoking a relaxed, peaceful feeling.