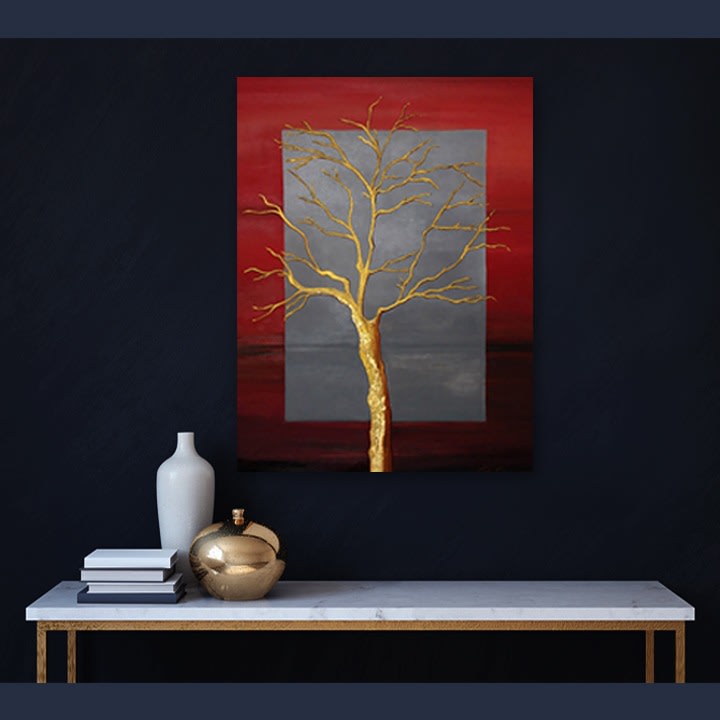 Timeless I
[Oil on Canvas, Acrylic, Gold Flakes , 36" x 48"]
What makes you feel grounded? As humans, we long for a feeling of security and stability. Regardless of time, culture, or religion, trees remain a symbol of strength and personal growth.

This painting has a simple composition, but its universally symbolic subject is open to interpretation. As the title suggests, trees have a timeless quality to them that I wanted to explore. Myths and legends across the globe illustrate the relationship between trees and our ideas of death, rebirth, and growth.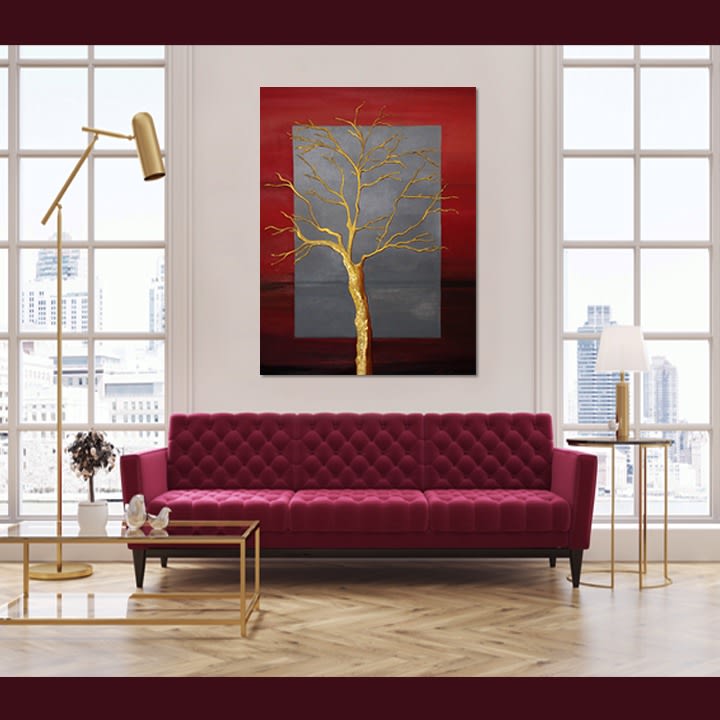 You can visualize this piece in "Real Time" right on your own walls with the "Augmented Reality" tool on this website and the camera on your mobile device
The mystical concept of the Tree of Life appears in several cultures and religions, from Mayan civilization and Buddhism to Celtic and Nordic myths. This large tree is firmly planted, with roots that descend deep into the earth and branches that extend towards the sky. It's a beautiful representation of the interconnectedness that can guide an individual's life path.

Even today, most of us recognize trees as reflective reminders of the seasons of life. During the colder months, trees go into hibernation and lose their leaves. As spring arrives, subtle changes occur, and tiny buds and sprouts blossom into lush greenery. We can witness these changes in ourselves, physically and spiritually. We, too, must weather life's storms and seasons, but we can ground ourselves and develop in unique and beautiful ways.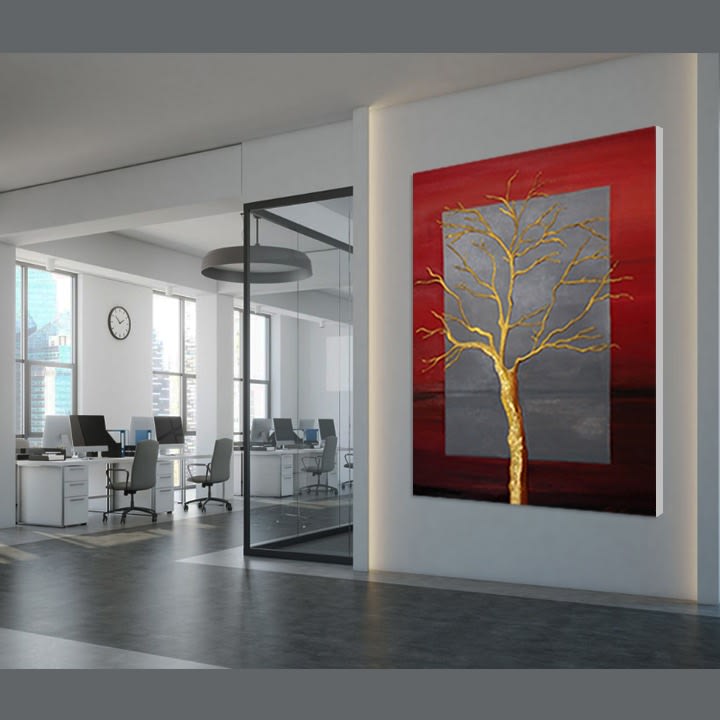 I decided to represent these ideas with a tree without leaves. It dominates the foreground with its strong roots and radiating branches. The gold flakes are a nod to ancient people's admiration and devotion to the natural world. I chose a simple depiction of Mother Earth in the background, bathed in contrasting red and blue. The colors may seem foreboding, but they serve as a reminder of the tree's intrinsic patience to wait for spring.
In much the same way, we must have the strength and faith to stay grounded and ultimately flourish again.